 pheasant glen
Our vision is to establish a multi-use resort lifestyle community next to the Pheasant Glen Golf Course that will create a depth of experience for visitors and residents alike. The resort will embrace a true 'sense of place' drawing on the endemic cultural vernacular of our rural west coast setting.
The definition of a resort has also evolved. The word resort means something different to each individual based on their own experiences and bias. There is no clear or accepted definition for the land use. There is an industry trend toward blending residential development with resort development, resulting in symbiotic benefits that increase visitor stay times and the volume of repeat customers..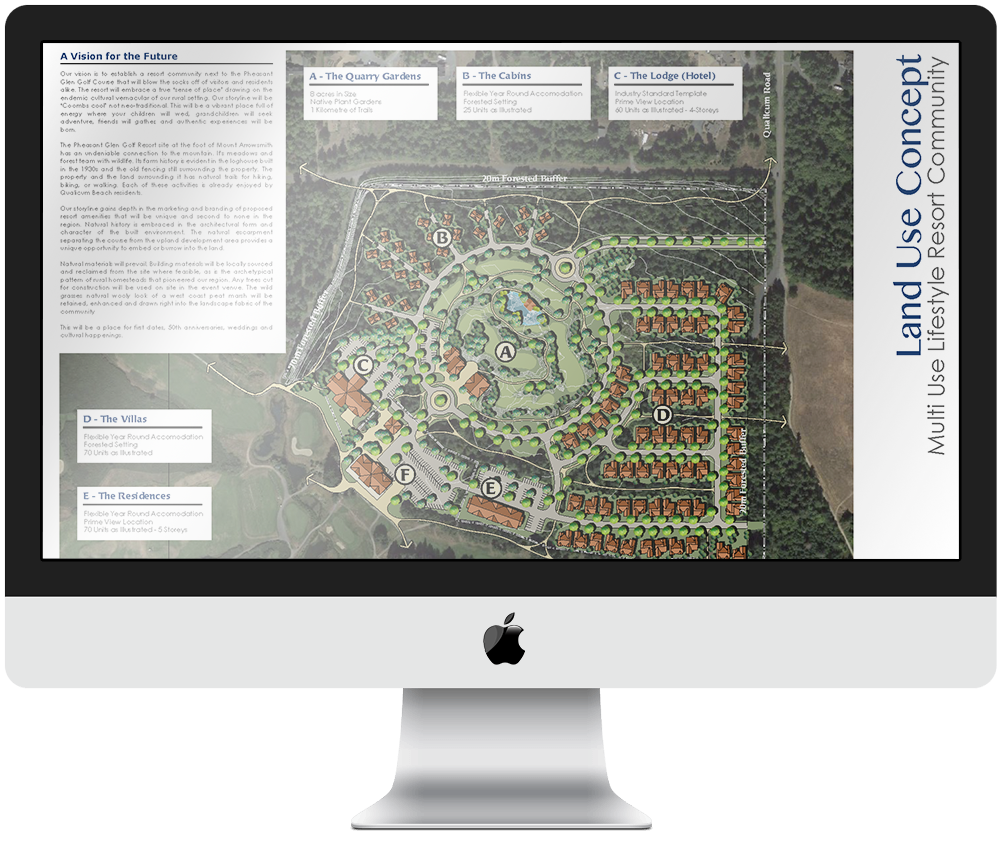 Project Scope
This project has embraced the potential to facilitate a renewed approach to the development of this property as a premier lifestyle resort within the Town of Qualicum Beach. Through the recently completed Zoning and OCP amendments, remaining regulatory barriers to realizing that potential have been mitigated. Resort operators and developers currently face regulatory challenges that do not take into account the unique nature of modern resort operations and evolving industry trends.
Project Specifications
It is an accepted truism of contemporary resort planning that a successful development should include permanent residential accommodations. Rather than abandon tourist accommodation, we are proposing an adaptive zoning framework that permits flexible tenure and recognizes the trend toward a web based short term rental market under a bona fide zoning context.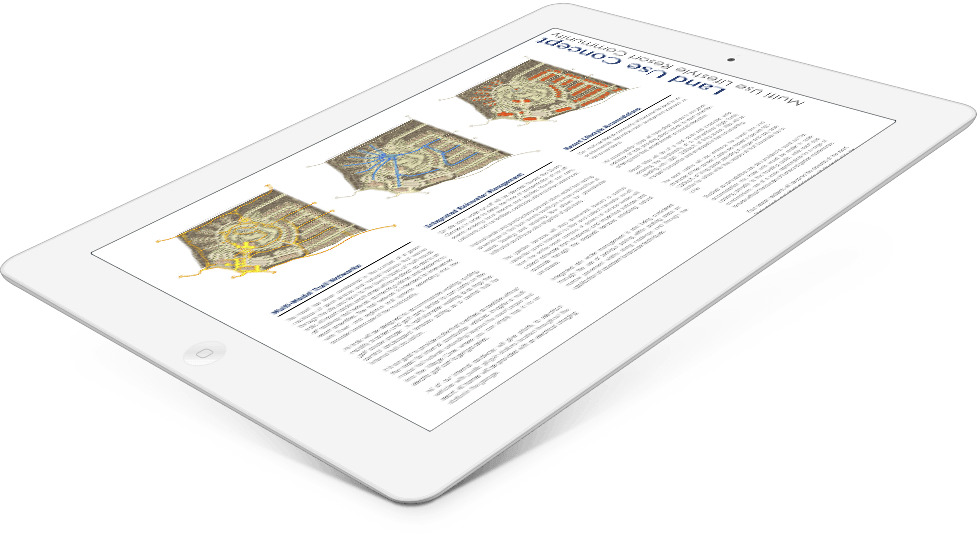 "If you hope to develop a property here your will need professionals with knowledge, determination, and perseverance to help you wind your way through the twists and turns of regulations and the personalities of regulators. Nigel and Cara know the ropes."
Craig Dutton, Owner, Pheasant Glen Golf Resort